Enabling Industry Leading Solutions
Companies that provide market leading solutions have learned that working with smart partners who help them create value is one of the most critical contributors to continued leadership. Advantech provides the expertise, access to technology and time-to-market advantages that every innovator can benefit from.
Key to being a great partner is having the technology, products and resources that add value to our customer's solution. Our broad range of ATCA products and services allows us to adapt to the level of integration and customization appropriate to each customer's requirements and business model.
We provide the:

Flexibility to differentiate your product with both Customized COTS and unique design impact achieving outstanding price performance ratio.

Scalability to future-proof your solutions to grow with market needs and accommodate new technology – the result is lower capital expense.

Time to market leadership with a wide choice of standard products based on latest silicon from the world's most recognized vendors.
Our Customers
Our closest customers are network and telecom equipment providers targeting a broad range of markets where performance, flexibility and scalability are fundamental to maintaining their technology leadership. They know they can gain outstanding time-to-market advantages by embedding Advantech blades and systems in their products.
In concert with our ecosystem partners we enable our customers with early access to the latest technology. It allows them to apply new technology sooner to gain first mover advantage and leapfrog competition.
For some OEMs, we are an integrated extension of their R&D team. For others we actually are their R&D team. In fact we're also their global logistics operation. Imagine how that can scale for you.
Adding Value Beyond just Hardware Designs
Advantech's ATCA solutions are more than just hardware designs as we go much further than an ordinary ODM. We ensure that our systems not only have outstanding stability secured by a world class design quality assurance (DQA) process, but are enhanced by building in features which improve availability, serviceability and usability. Features which have a moderate impact on cost as they have been carefully designed by Advantech's in-house engineering teams and are kept consistent across the product line.


Redundant
Firmware


Failsafe Update


Chassis Intrusion
Detection


Advanced LAN
Bypass


Advanced
Hot Plug


Remote Monitoring
& Control


Remote
Update


Digital Inventory

Service Friendly
Design
Reliability and Flexibility Starts with Platform Management
Advantech takes a common platform approach to IPMI for xTCA platform management. Advantech's IPMI adaptation is a cornerstone of our Customized COTS program. Most major customers require us to develop special features beyond the standards. Advantech's approach makes it easier to maintain multiple versions and offer branding options and differentiation to customers.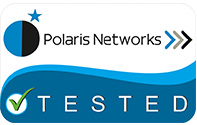 Advantech provides a flexible, modular solution which is:
Easy-to-customize for faster development of customer specific or value-added features
Easy-to-maintain for improved life-cycle management and faster bug fixes in the field
Provides a common value add feature set to customers using ATCA and AMCs
Ensures higher reliability through broader cross-platform use and testing, leading to faster time-to-maturity
Our robust and flexible IPMI offering is fully deployed in mission-critical rollouts worldwide. Advantech's ability to adopt new features rapidly helps customers achieve their platform management goals for improved uptime and services, providing greater reliability in HA platforms.
One Step Further in Design Quality Assurance
Design engineers typically apply Intel Voltage Transcient Tool (VTT) and other test gear to validate their designs. Advantech goes one step further and employs a 40-strong dedicated DQA team of engineers each of whom bring added expertise in their particular domain in order to yield the highest possible product quality. We test all our designs to their limits and beyond, checking thermal profiles, signal integrity, shock and vibration. Our HALT (Highly Accelerated Life Test) capability allows us to stress equipment so customers rest assured that the equipment they deploy has been carefully designed using the most stringent processes.
DQA is much more than just meeting the limits. At Advantech, DQA is about maximizing design margin.